There is an endless debate among watch lovers that stems from our cultural obsession to name a 'best of' anything or to label something as the 'ultimate' expression of whatever. We like the greatest example of this and the ultimate example of that. We like wood wedding rings because they are beautiful, eco-friendly, and perhaps the ultimate expression of socially-responsible consumer consumption you can put on your finger. Speaking of which brings us to perhaps the most defensible, socially-responsible choice among luxury watches—The Omega Speedmaster Professional. One could argue that any watch that was the first watch worn on the Moon and that is still flight qualified by NASA is no mere rich man or woman's bauble. (Worth noting: the Speedmaster is still the only watch qualified for EVA, or extra-vehicular activity—space walking.) It's an icon of performance, the perfect example of function over form. It may be the ultimate watch.
An Incomparable History
Every watch collector knows the Speedmaster bested stiff competition (including Rolex) in a series of grueling NASA tests in the mid-1960s to become the standard issue astronaut chronograph watch. (A chronograph is a watch with a stopwatch function.) Not as well known today is NASA caught a lot of Congressional flack for making such an "unpatriotic" choice. American watch companies weren't pleased to see a Swiss watch on the wrist of Apollo 11's Buzz Aldrin as he walked around on the surface of the Moon in 1969. Neil Armstrong was the first man to Moon walk, but his Speedmaster stayed in the Lunar Module as a backup timing device for the craft's electronic computer clocks. That was a wise precaution as Apollo 13 astronauts found out several years later. They were forced to use a Speedmaster to time their re-entry to Earth after an epic electronics failure. What of the Congressional pressure on NASA? The Speedmaster prevailed in a second round of testing in 1972, too.
The Speedmaster Professional Today
Happily, you can still buy a nearly identical-to-the-original Moon watch Speedmaster, reference 3570.50, aka "The Moon Watch." The Moon Watch is still manual wind and still has a hesalite (high-tech plastic) crystal. The hesalite crystal makes sense for a hard-use watch. Although it might scratch rather easily (the scratches are easily polished out), it is shatter proof—unlike the sapphire crystals found on other high-end watches. This is a great example of the Speedmaster being a "function over form" watch. NASA didn't pick it because it was pretty. It's just a nice coincidence that it is also very handsome. Collectors love the fact you can buy a watch today that looks basically identical to the one sold in 1969. It's an instant retro watch. It is also perhaps one of the best "bang for the buck" high-end watches available. Pre-owned examples are plentiful and can often be had for very, very attractive prices. Add it all up, and it's easy to see why for many aficionados, the Speedmaster remains the ultimate watch. If you don't believe us, just ask NASA.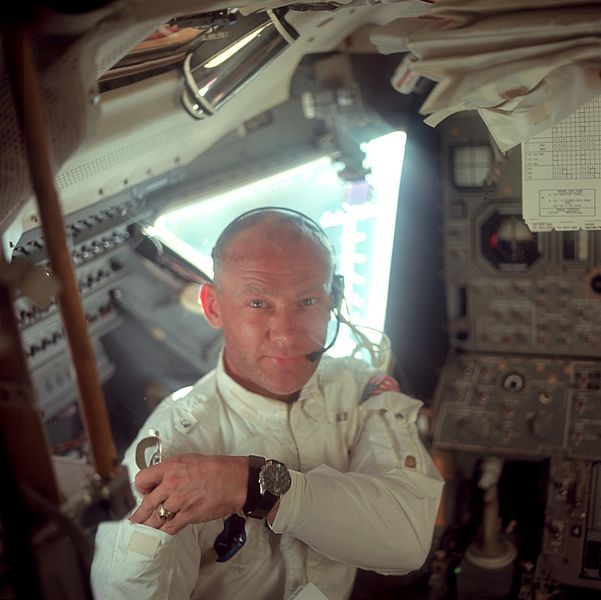 For your fine watch service needs, be sure to consider rolex service. They have true CW-21 Certified Watchmakers on staff and authorized factory parts accounts. They offer superb service at attractive and competitive prices.
---